Experiencing a Loss of Productivity?
We are dedicated to refining complex systems while maintaining feature sets, simplicity, and reliability the user expects.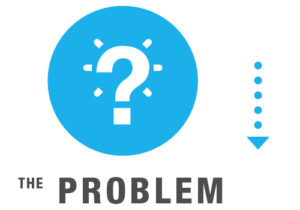 At Blacktee Systems, we have the knowledge and expertise to provide you with the best possible experience in the implementation of your AV, collaboration tools, and multimedia technologies so you can be more productive. We offer full design and support services for a wide range of products and systems tailored to organizations small and large. With our automation programming solutions customers can host uninterrupted meetings, spend more time working and experience less downtime troubleshooting tech problems.
A Custom-Tailored System that Increases Productivity
We work with you to define simple AV solutions that make the most sense for end-users.
We ensure that the deployment meets your needs by clearly documenting what we're building before we build it. (You may be surprised how often this critical step is skipped.) Before diving into the often complex details of controlling specific equipment, we validate the functional requirements and work flow by assembling full documentation of the user interface for review. This allows you to review the intended behavior of the user interface early in the process and discuss adjustments, as necessary. Once installed, we certify your system with rigorous testing to ensure an error free user experience and warranty our programming for one year from deployment.
HOW CAN WE HELP YOU?
How it Works
Our process is thorough, each system is unique
Site Visit or Consultation

We work side-by-side, with you to address your unique needs, with your space and vision in mind.

UX/ Project Scope

We gather the details so we can properly scope and design your system with the end-user in mind.

Planning & Documentation

We work closely with your team to keep you involved every step of the way for a seamless transition.

Systems Design

Our aim is to make complex AV systems simple, intuitive, and incredibly functional.

Programming

We put each system through extensive testing to ensure performance and reliability.

System Installation

We work with integrators to ensure your system software is properly installed.

Onsite Comissioning & Testing

We put your system through an extensive list of tests to ensure your system is problem free.

Training

We offer easy to follow training sessions to make sure you get the most out of your investment.